A Material Safety Data Sheet is a document which is legally required to be produced by manufacturers about hazardous substances or products.
General information on MSDSs can be found on the following websites:

Safer Solutions website.
WorkSafe Victoria website.


You can download a copy of the Traditional Stain Company MSDS here.
Volatile organic compounds (VOCs) refers to organic chemical compounds which have significant vapor pressures and which can affect the environment and human health. VOC's are numerous, varied, and ubiquitous. Although VOC's include both man-made and naturally occurring chemical compounds, it is the anthropogenic VOC's that are regulated, especially for indoors where concentrations can be highest. VOC's are typically not acutely toxic but have chronic effects.

Stain products from the Traditional Stain Company are completely safe.

Our stains are water based and as such, they are non-hazardous, contain zero Volatile Organic Compounds,
are free of toxic chemicals and contain ZERO VOCs.
AKWA Stain and ECO Stain are environmentally friendly and have the highest ATFA rating.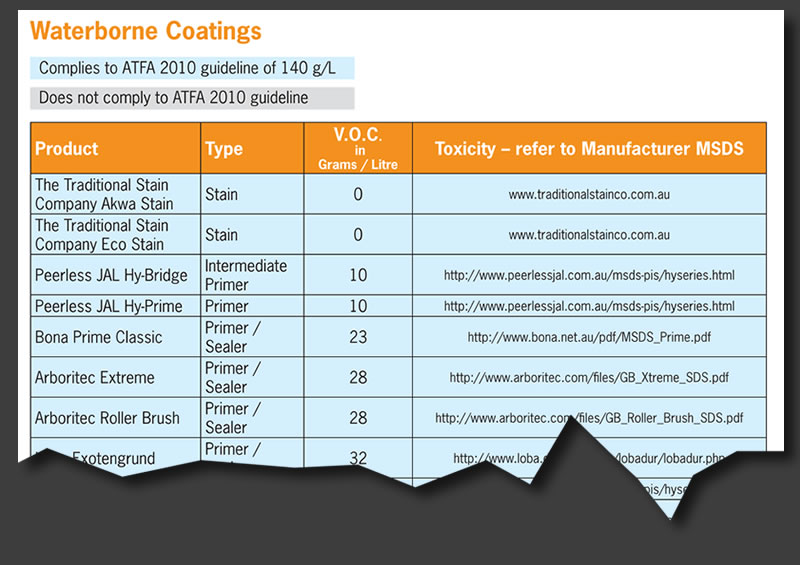 For additional information on VOC's, visit the following websites:

Australian Government, Department of the Environment, Water, Heritage and the Arts.
Safer Solutions - keeping your home healthy and green.
Haymes Paints - what are VOCs.