Company Profile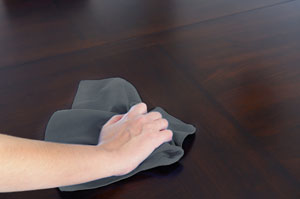 The Traditional Stain Company has been in the building industry for 29 years. For the past 14 years we have been actively researching and developing our own water-based stains. The development of these stains was necessitated by a lack of products in the market that were suitable for our specialised needs.

Initially we produced stains to suit the individual needs of our clients and business. We required stains that were easy to apply, free of VOC's and would provide a natural appearance in a wide range of colours.

In conjunction with interior designers and architects, our AKWA Stain contains a range of modern and traditional colours which have been developed to keep pace with ever changing styles. Whilst traditional floor staining is becoming increasingly popular, our stains have many benefits over solvent-based stains. There are no limitations as to when and where you work because there are no fumes or toxins. Whether it be a bar, restaurant, hospital, building site or Government building, there is no need to vacate the premises during or after staining. AKWA Stain is an environmentally friendly water-based product. There is an endless range of colours that can be created, all with brilliant clarity and penetration. Custom colours can also be manufactured to suit individual projects.
We look forward to providing you with stain solutions for your special projects.
1982
The Traditional Stain Company have been cabinet makers since 1982.
We have extensive experience in furniture, joinery and timber related products.
1997
We commenced importing products for timber finishing that were safe and easy to use.
2002
We began the production of stain products for joinery companies and floor polishers.