a new era in water based stains!
Welcome to

the traditional stain company
With the continual depletion of the world's timber resources, obtaining specific finishes to mimic exotic and traditional timber colours has become increasingly important. Until now, this has been a difficult task with the risk of uneven staining and an unnatural appearance. The Traditional Stain Company products eliminate these concerns and provide a high quality, natural timber finish.
non-hazardous, free of toxic chemicals & environmentally friendly = zero VOC's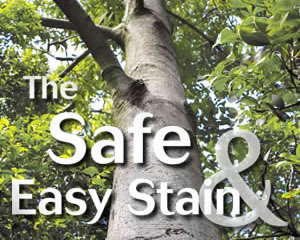 about our products
Our products are Australian made.

Our products do not contain any
Volatile Organic Compounds (VOCs).

Excellent Environmental Choice - Australia (GECA) registration pending.

The clarity of our stains is unsurpassed. The natural appearance of our products ENSURES there is no 'hazing' or 'clouding'.
Our standard range of colours HAS been developed over many years in close collaboration with leading architects and interior designers. New colours are under constant development, in keeping with current design and colour trends.

Our stains are used extensively by cabinet makers, flooring companies, interior designers and architects.